Better than a billboard in
every way.
Hypermedia has partnered up with the expert events team at Event Base to bring you a unique activation opportunity at Sky City. From now until Christmas 2019 you'll be able to access stunning Spacecube display suites situated at the base of the Sky Tower.
These structures are the ultimate modular pop-up display solution coveted for their beautiful and simplistic design. The combination of subtle steel framing and magnificent glass panels is not only stunning but strong. Spacecubes can be stacked on top of each other to create truly unique structures and can even support the weight of vehicles for really captivating automotive activations.
Fit out of our cubes is totally up to you, you could opt for a simple media solution and treat the cube as a giant light-box to promote your brand. You could create a pop-up retail store, bar or cafe venue. The sky is the limit. No pun intended.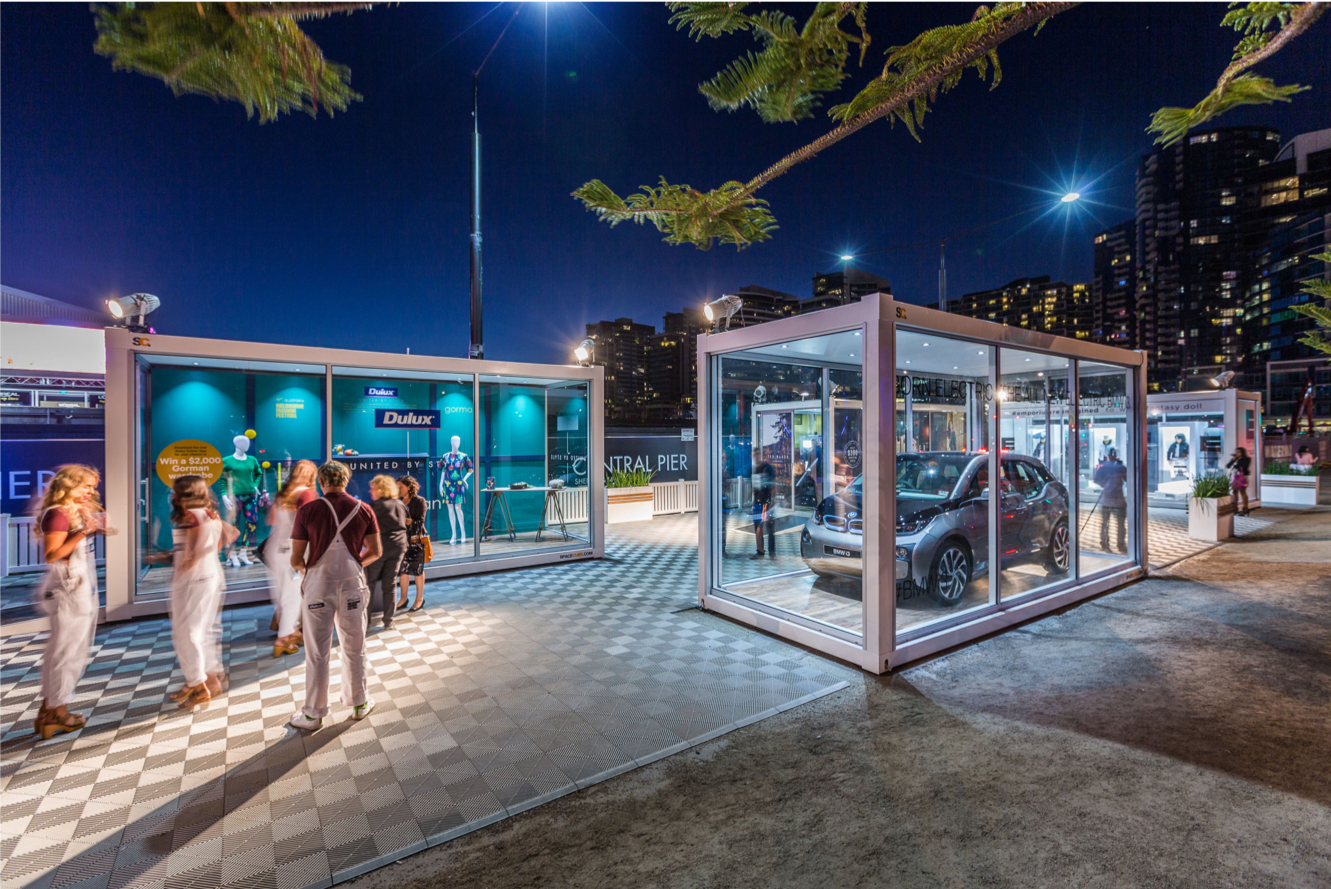 Reach out for a conversation about how Hypermedia can help you create incredible activations in Auckland city with Spacecube.